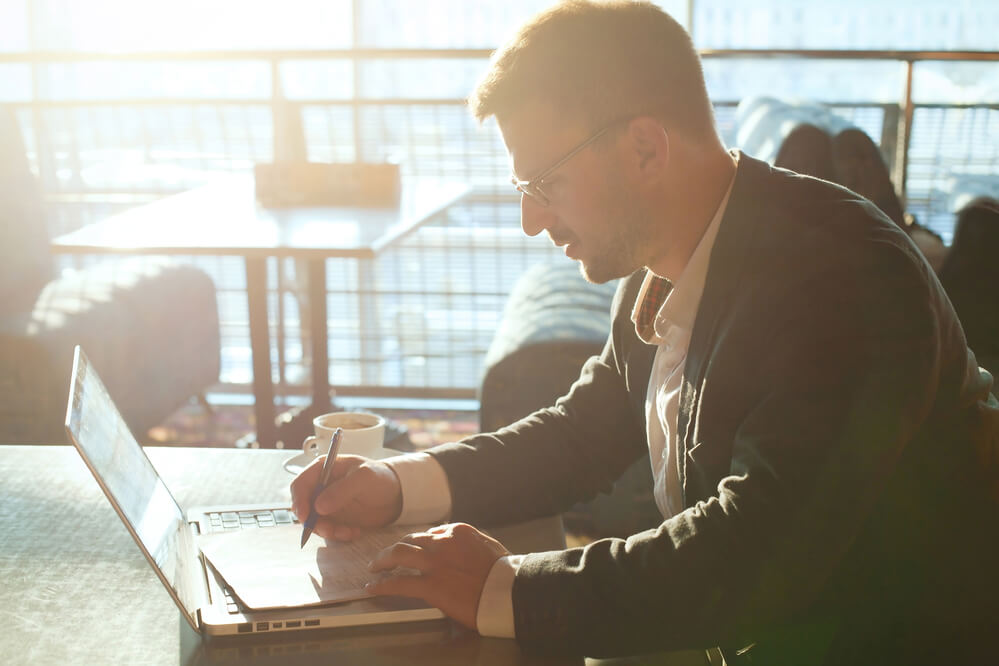 It is no secret all that technology has evolved and changed the business market's paradigm. Nowadays, the changes go from increasing the efficiency of daily operations to providing brand new and more advanced products based on digital tools.
Historically, the small-sized entrepreneur believed that technological innovations solely targeted large and medium-sized companies. But the truth is that the advancement of technology is always accountable for the widespread use of its own benefits.
As we speak, technology is equally accessible to everyone, and even small businesses can benefit from its advantages and stay ahead of their competition when it comes to conquering the consumer's heart.
Thus, in a field that is getting more competitive each day, small companies that have the ability to adapt themselves to this new reality and embrace technological advancements, enhancing their own operations, will be the ones capable of staying afloat and grow in the market.
So, if you don't want to drop to the back of the peloton and need to know how technology can improve several traits of your company's management, making it flourish, follow this post and meet 4 digital tools which will your foster your business's growth!
1. E-commerce
If you think that the electronic commerce is something new in Brazil, know that it celebrates its 20th anniversary in 2017. Currently more than 50 billion reais are traded every single year through this market and the trend shows that this figure will grow even more.
This is due to a change in the consumer behavior. If, before, it was deeply impacted by major advertisement spots and glamorous shop windows, nowadays the consumer seeks comfort, convenience and agility when he does his shopping.
This is what turned online commerce into something almost mandatory to businesses of all markets. After all, according to forecasts, e-commerce is expected to growth 10% to 15% in 2017, increasing this purchase model's market share in the financial results of those who sell online.
In order for you to finally realize that you should create an online store for your business, below we have listed some of the major benefits that an e-commerce is able to offer to your company. Check them out:
Quickness and efficiency
Quickness is one of the major traits of online commerce. A customer who's already aware of what he wants will be able to find a store with that product and purchase it in a matter of minutes. You probably have already crossed paths with those famous buttons saying "one-click buy" in most online stores, right?
This is all due to the fact that the less effort the consumer has to endure to conclude his own purchase, the greater the chances of him finishing it. And, if you happen to provide this buying opportunity with the least number of obstacles, you will realize that the chances of conquering brand new customers will increase significantly.
24-hour store
Have you ever thought about getting profits even from the moments when your business isn't operating? With e-commerce, that is possible. It will be like if you had a vendor working 24 hours a day, seven days a week.
In other words, if a consumer happens to have the urge of buying something in a moment that is not that usual, due to its fast-paced life and overall lack of time, he will be able to do just that, even if he does not have anyone answering your company's phone.
Say goodbye to geographic barriers
If, until quite recently, a business had to confine itself to selling to people who were geographically close to it, these barriers are now absolutely shattered. Thus, if for instance your company's headquarters is in Rio Grande do Sul, you will be able to sell to someone who's from Rio Grande do Norte and vice-versa.
In other words: your market stops being your home's own backyard in order to become the whole country – or, who knows, even the whole world! You just need to establish a virtual store that is in accordance with the specificities of what you sell and you have also to plan the logistics.
Sales tracking
Beyond any doubt, data and indicators are vital to efficiently manage a business. But, if it was hard to manually gather registered information, an e-commerce system puts at your fingertips a whole series of crucial info to measure the company's success and to understand how you can improve its results.
In addition to that, the internet makes everything easier when it comes to knowing who your customers are, what they need and provide just that in the moments that are more propitious to close a deal.
Equal opportunities
Before the internet was popular, getting advertising spots on TV required a huge investment. Nowadays, however, showing up on the internet – the place where almost all consumers are – demand much less than what you think. And that leveled the field between small and major businesses.
On the internet, wide and luxurious shop windows are not what catches the consumer's eye, rather a quality service and the trust in your brand. That way you will be able to stand out just like a major company that provides the same product or service of your SME.
Building the brand's authority
Speaking about brands, the present-day consumer wants to establish relationships with those who are referencing points in what they do. To know that, he goes after reviews – the opinions of other customers on companies and products that they have consumed – and opinions on the internet.
That way, when you rely on an e-commerce, you give your customers the opportunity to share and tell others how cool it was to purchase something from you. This increases your brand's authority, in addition to making sure that you have that word-of-mouth marketing, of which you dreamed of, and it does not generate any extra costs for the company.
2. Financial management system for enterprises
Indeed, one of the most important cornerstones of a company is its financial management. Carrying out a proper plan and taking advantage of an analysis made by the financial officer are direct actions, which can define the business's future.
Given that, using digital tools to improve your financial management is an option that nourishes countless advantages. Let's now see some of them:
Picking the management system
In order to pick a good financial management system, one needs to be aware of his company's real needs. In this regard, some types of software are tailored to micro and small companies, while others are directed to virtual stores and you even have those which put their focus on managing large-sized inventories.
Thus, it is crucial to assess what can actually be customized in those systems, as well as becoming aware of who will be responsible for feeding and tracking the software on a regular basis. Before choosing a software, it is important to check:
if it has cloud-based access control system;
the system's functionality for process monitoring: for those who work with products, one can check how the buying process, the inventory control and the bills to pay would look like. Now for those who are service providers, one can check if there is any way to view the costs per project or per customer, and attach a hired service with the costs that you will have to pay for its execution;
the integration of the system's information with accounts payable and receivable, with inventory (both from physical and online stores, if you happen to have them) and with the issuance of invoices;
the need to use some digital certificate: what type of certificate is that? Is it compatible with the operative system that you use in your company?
if it has control or a bar code reader to read invoices and to recognize products;
the integration with your council's electronic invoice system;
if it is actually possible to control data by type of product or service provided, by customer or by project.
These systems show the accounts payable sorted by data and the amount of available inventory, they outline precise and customized reports, they issue online invoices and also bank integration.
Beyond any doubt, it is possible with these data to have an overview of the company and a forecast of the cash flow for the upcoming months. With that, pen drives, HDs and printed reports become obsolete. And, above anything else, many hours of manual work are saved – all these thanks to the system's automatization.
The access to reports
Having access to information is something crucial in order to have the tasks effectively executed. And, with a financial management system, any collaborator will be able to access the info he needs to carry out his own activities.
This gives autonomy and allows the collaboration between departments, turning your team into a more productive one and fostering an environment in which one is able to make suggestions on improvements to the business's management and growth.
A greater financial control
We know that the financial management of any business requires the visualization of hundreds of variables at the same time in an optimized way, in order to make sure that even the smallest – but important – details of the operation do not end up slipping through one's fingers.
And it's rather common to see companies making a mistake by not investing in software that eases that same control and transforms the organization's financial management into something practical and efficient. However, there are countless options available – one just needs to pick a good supplier who provides the possibility to gather all the strategic information for the business.
Optimization of financial operations
Instead of losing those precious hours carrying the burden of having to quit fixed costs, a company's financial department which relies on a dedicated management system is quicker and also more precise.
In addition to carrying out tasks, the software can also carry out analysis and set comparisons, depicting the increase or the decrease in costs and telling everything through graphs. And, based on a user-friendly interface and extra intuitive commands, the time one spends is even lower.
Thus, with a more precise and agiler financial control, you will have more time to enhance your business, working on your planning and maximizing your revenues.
3. ERP
An organized business management means profitability for the company. During bearish periods, looking for methods to increase productivity and have a better control on expenditures is, without any sort of doubt, the best way to optimize the business's results.
And today's technology makes everything possible by using an ERP software management – Enterprise Resource Planning.
Broadly speaking, this type of software helps you take care of your business's daily operations, from personal management to accounts receivable, encompassing as well the accounting balance and cash flow.
That way it allows to automate the company's tasks, both administrative and operational-wise. Thus ensuring more objectiveness for the daily life of your organization and your team. In addition to that, those who rely on ERP to manage the business can gain in several aspects, such as:
Increase in efficiency
Just imagine being able to have all the company's information in one system only! Your company's management would increase its performance significantly, right? Not to mention spending less time looking for all sorts of information in spreadsheets and different types of software.
This happens because the ERP management transforms the business management into something more efficient, simplifying data collection and its analysis. All this due to its ability to amass all the crucial data for business management in a single place, which decreases the maintenance of several databases and the chances of losing information when we work on systems that do not establish communications between them.
Cost reduction
The first step in order to reduce costs and increase productivity is to put in motion efficient processes. And, as we said before, ERP allows that already – which means that, to get the point where you can reduce costs, there is only one step left.
ERP ensures you the possibility to effectively manage the company's accounts payable, helping you save superfluous expenses and reduce losses, both in administrative and productive processes.
More quality
More quality in your products and services will translate into more profitability for your company. And, as we are perfectly aware of, quality is juxtaposed with customer satisfaction and the more you have to offer, the better your company's sales and profits will be.
Thus, the ERP system helps you identify potential errors in your processes, guaranteeing the final quality of what you produce and of your service.
Less time spent executing processes
A world full of paper, spreadsheets and folders floating around requires a lot more time and labor from you and from your team than an automated system does. This without even mentioning the difficult of access information – which, with an ERP, is obliterated, as you all have everything at your fingertips.
For that matter, the program helps you execute commonplace processes with more agility, reducing the number of working hours and, as a consequence, your costs with the workforce. In addition to that, it even avoids reworking – the enemy number 1 of optimized and efficient processes.
Management's evolution
With the ERP software, the sales of your products will automatically be part of your management processes. You won't need to track everything manually, as a single entry will unfurl a whole set of activities attached to it.
Thus, when a sale is completed, the invoice will be issued, and so will the separation of the product from the inventory, its shipment, its departure from the inventory, the minimum required inventory check and the cash flow's update in order to control your company's profits and expenditures. And, if you have an e-commerce, even better!
4. Google Apps
Having a business, regardless of its size, requires the use of some vital resources in order to show credibility to customers and improve teamwork. We know that having your own e-mail domain, for instance, improves your company's image in the market.
A digital calendar to schedule meetings, a collaborative environment to improve teamwork and develop group-based solutions, a server containing all the company's info simply and safely saved, or even having a space to easily share files between everyone are competitive edges that bring numerous benefits to the company.
Now, if you think this is only for those who swim in cash when it is time to invest in technology, you are tremendously wrong. Google Apps is an app bundle by Google that can offer everything we have just mentioned and it's pretty affordable.
Based on cloud computing, it gives you and your team mobility, allowing you the chance to connect yourselves, and work from any device, anywhere. And, by doing that, it makes everyone's work more productive, besides being easy to use, configure and manage.
So, do you want to know more about what Google Apps can do for you? Check this out:
Security for your data
Cloud computing is a system that gives your company's information more safety and accessibility. So, by relying on Google Apps, you will have full protection for the business's confidential data, and you can manage and control its sharing 24 hours a day.
This happens because the system requires a two-factor authentication in order to be granted access to information and only people authorized by you, the company's manager, will have access permission.
Furthermore, the resource reduces to almost zero the chances of losing valuable information due to equipment failure – as everything will be safe in the cloud – and even the chances of data leakage. And, if the company's computers end up totaled, you still can access everything from your home network or from any other environment.
Performance optimization
When we have a shared working environment, the team and the company's performance improves as a whole. Thus, by using Google Apps to store your corporative data, you will have at your disposal a powerful tool to manage the company's documents and processes.
And the tool also provides reports with a clear description of how to use the apps and everything stored by them, in order for you to have the necessary control without having to worry about the maintenance of a full infrastructure.
Increasing the collaborative capacity
Google Apps also allows sharing and the chance for collaborative work between your team members. This translates into being able to simultaneously view and change files, and using different computers to do so.
It is also possible to create several editions and share ideas using Docs, a tool of Google Apps. Any change that is made to a document will be saved, so that other users can compare its versions and comment on them. That way, team members are able to create, from a distance, collaborative presentations and spreadsheets.
This without even mentioning that the tool gives you the opportunity to gather your company's workers – even if they happen not to be in the same place – using Google Talks, the instant messaging resource that is part of the bundle.
A more simplified IT
With Google Alps, you no longer need to invest in expensive and complex server maintenance or buy burdensome software licenses. The whole system is managed in a single Google interface, anyway.
And this gives you more freedom to deploy your IT investments in other tools that bring more value to the company, such as the aforementioned ones, for instance.
Cost reduction
Since your company's data storage will be cloud-based, you will also save power. By hosting corporative e-mails on Gmail, for instance, you can spend up to 80 times less power than if you happened to use physical servers to do that task.
In addition to that, the myriad of resources that Apps provides to your company through remote access will make your company save money when displacing employees and using office supplies, adding to the organization's sustainability.
Well, managing a business is not something easy at all. Dealing with suppliers, controlling the production process, understanding how the market works and guaranteeing that everything reaches the customer with proper quality are some of the factors that take a toll on every entrepreneur's routine.
And, if for medium and big-sized companies, this is a challenge already, coping with these issues can even be more troublesome for a small business, mainly when we work by ourselves or with a small team.
In such context, technology is the entrepreneur's biggest ally. It provides that "handiness" that helps you cope with the business's paperwork stuff and it automates processes which generated costs and slowed down the operations of the company.
So, as we've checked before, if you don't want your company to drop to the back of the peloton, investing in digital tools can be the differentiating edge that was missing to make it grow and conquer the market!
And, bottom line, do you want to see how all those digital tools fit in your pocket? Get in touch with us and ask for your quote!
Categorias: