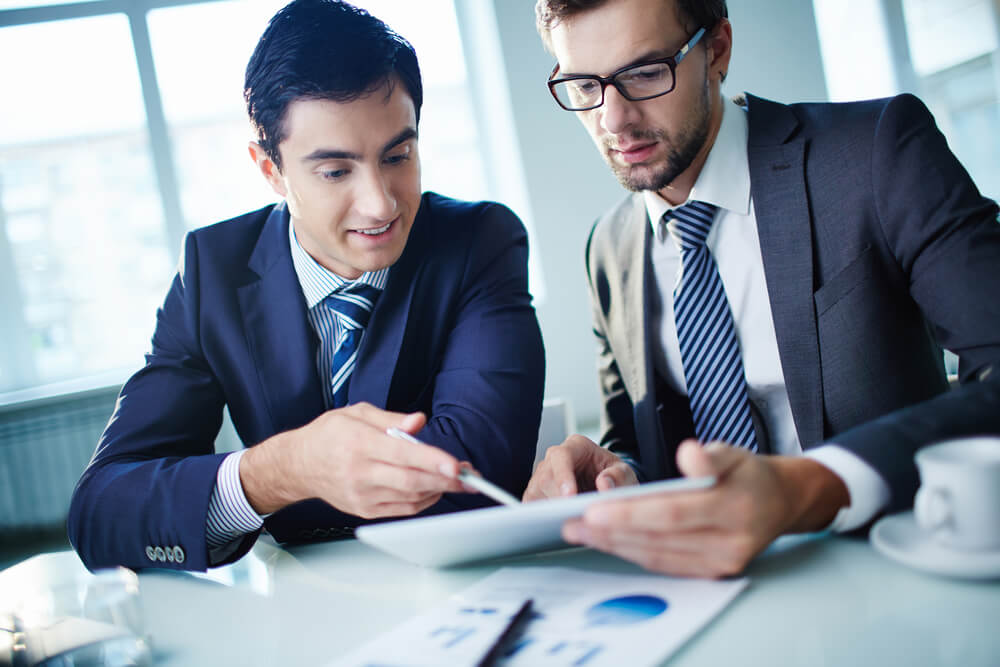 Information is the foundation success for any company. Those with accurate, trustworthy and timely information have a significant economic advantage over their competition.
Thus, it is important to manage information with the same sort of care that you steer your most valuable assets, such as the capital, the equipment and the workers.
For this reason, one needs to carry out a careful data management, strategically controlling it. That way it becomes possible to gain competitive advantages over your competition, increasing one's notoriety within the market.
After all, many sociologists say that we are living in the era of informational capitalism, in which knowledge is gold.
What are the cons of an ineffective information management?
Opportunities are wasted
Businesses that rely on poorly systematic, laggard and hasty methods in their information management practices end up finding out that they have actually lost critical information when they were making decisions.
Thus, unique opportunities are wasted, something that gives your competitors a chance to stay ahead of your company.
Erroneous choices are made
With the wrong kind of information, your company can commit irreparable mistakes. Many investments require accurate and updated information about their own business, such as the most searched products/services, the most productive workers, the equipment's age, financial health.
A wrong decision can put in jeopardy the whole company.
An overall ineffective development
Any company must grow organically. After all, we shouldn't confuse an increase in profits with continuous development. We can have high rates of profits, but register a negative evolution in relation to the remaining actors of the market. So, in a blink of an eye, a high income can become a major loss.
Thus, it is important to share information in a strategic way. Your managers need to know the real situation of your business in order to make decisions. Your collaborators need to have advanced information in order to present better ideas.
Businesses that confine information out of fear of leakage can be severely impaired.
What are the advantages of managing your business information with efficiency?
An effective information management improves the organisational efficiency, as well as the business's results, fostering measurable competitive advantages, such as intimacy with the customer, optimisation of suppliers, risk mitigation, decision-support based on data, and internal transparency.
Actually, any process that relies on delivering quality, trustworthy and appropriate information to its users requires good information management practices.
Check this:
Intimacy with the customer
Your customers are tired of cold relationships within the business environment. When your company seems to be in a frenzied quest for profit, without caring about its relationship with customers, the chances of having them switching to a competitor that provides better conditions are much more likely.
On the other hand, when we establish a bond with them, which they respect, and even when they happen to have affection for your company, they will thoroughly think before making the decision to quit on us. So, even if your competitor happens to provide superior conditions, the customer will prefer to stay with you.
Information is crucial in this endeavour. With purchase data and information gathered with registrations and SAC, you will be able to outline effective loyalty strategies, based on the customer's preferences and behaviours.
Optimisation of suppliers
Unfortunately, in productive chains, suppliers may reveal themselves as a disappointment: delays, a low standard of quality and an awful SAC are some of the issues that you will have to face. Thus, it is necessary to establish an information system capable of promptly assess the quality of suppliers.
Risk mitigation
Despite not being able to completely eliminate them, information management is able to mitigate a large share of the risks.
For instance, by analysing your large volume of data, you will be acquainted with the right moment to increase or reduce production.
How can one carry out a successful information management?
The following portfolio template is able to organise internal and external information of your business in a more structured way:
First step: take advantage of public information
Not all strategic information is difficult to get. Quite the opposite in fact, a great share of the best information is public and are available to you for free.
Some examples are zip code data, weather information, GPS positioning, demographic data, public balance sheets of companies, etc.
Second step: take advantage of information provided on the Web
The internet is certainly the strongest source of data at the moment. Hence, great information can be found in there.
For instance, Google provides tools that allow you to identify search trends in search engines.
Third step: narrow and analyse the data
Loose and scattered information is unable to say anything relevant about your business. Hence, it is crucial to organise them into ontologies – representations of a set of concepts among a given domain, as well as the relationships established between them.
Ontology-structured databases provide quick and timely information about your business. That way it is possible to extract information from the data cloud.
Fourth step: structure and file huge volumes of information
In addition to all this, knowing how to structure data is also crucial, so it can be quickly accessed by relying on a user-friendly interface. Employees from all levels need to manage databases without struggling to do so.
Finally, taking care of the storage itself is another vital step, something that should ensure the safeness of data, whilst guaranteeing that it does not represent a significant increase in costs for the IT structure.
For this set of reasons, it is necessary to have at all times a customised software to manage data management. Generic tools – not specifically conceived for databases – will only foster extra mishaps, since they are not capable of perceiving the different hues of information systems.
Currently, the best solutions are those with a high degree of customization. After all, each company has a specific reality, which requires unique tools that are adaptable to its processes and to its corporative culture.
In order to effectively manage information, one needs, after all, an in-depth study about your company's routine to shape a software that fits in it like a glove.
Do you want to be aware of the best tips about how to manage information and other IT news? Like our page on Facebook!
Categorias: